Set a poll deadline
How To Set a Poll Deadline
By default, the duration of polls on StrawPoll is not limited. To limit voting by date or to encourage voter engagement, all our polls may have deadlines. In this short tutorial we show you how to add a deadline to your polls.
Step 1: Open the Options Drop-Down
The setting to change a poll's deadline is hidden behind the multi-purpose options drop-down on the top right corner of each poll page. You can find this menu on the voting page as well as on the results page.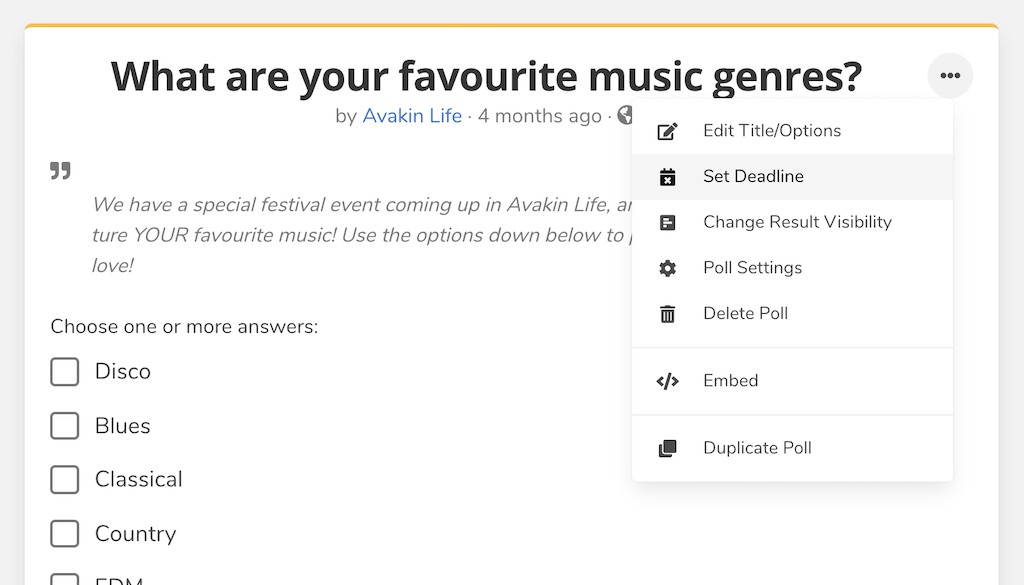 Step 2: Choose Your Deadline
Click into the date field to open a calendar view where you can easily pick your date and select a time. All dates and times are displayed in your timezone.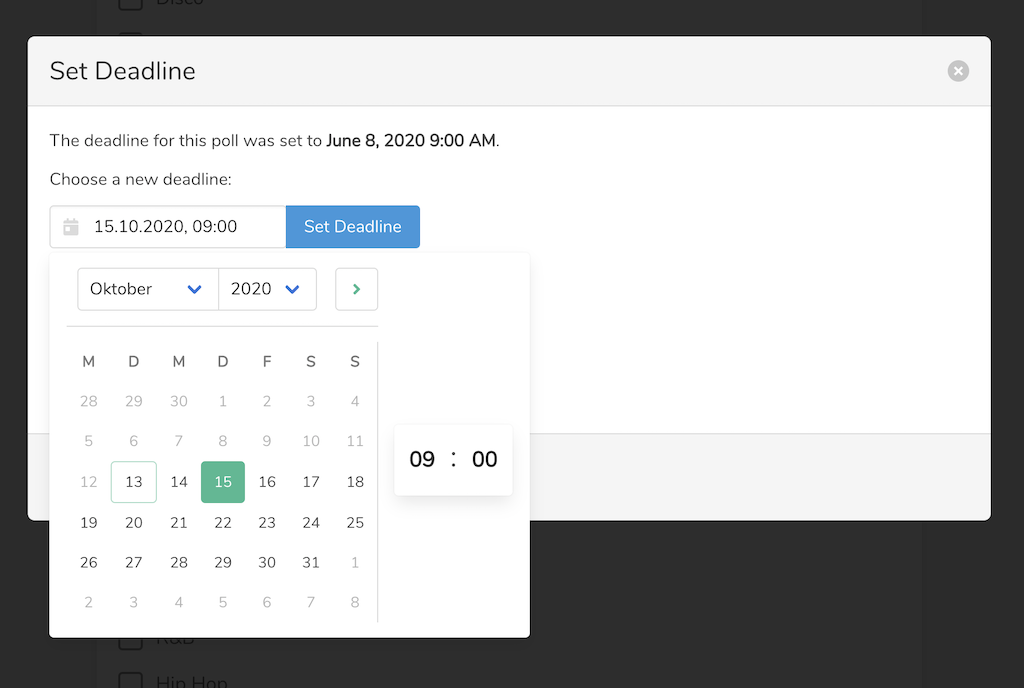 Additional Info
Setting a deadline is not permanent. You can always change your deadline.
If you want to close a poll immediately, you can set the deadline to the current time.