Upload a poll image
How To Upload an Image to Your Poll
Uploading images to make your poll more attractive to your voters is currently only supported for straw polls.
Step 1: Open the Advanced Options
While creating a poll, click on the "Advanced Options" button to reveal various more detailed settings. One of those settings is the "Upload Image" function as shown in the screenshot below.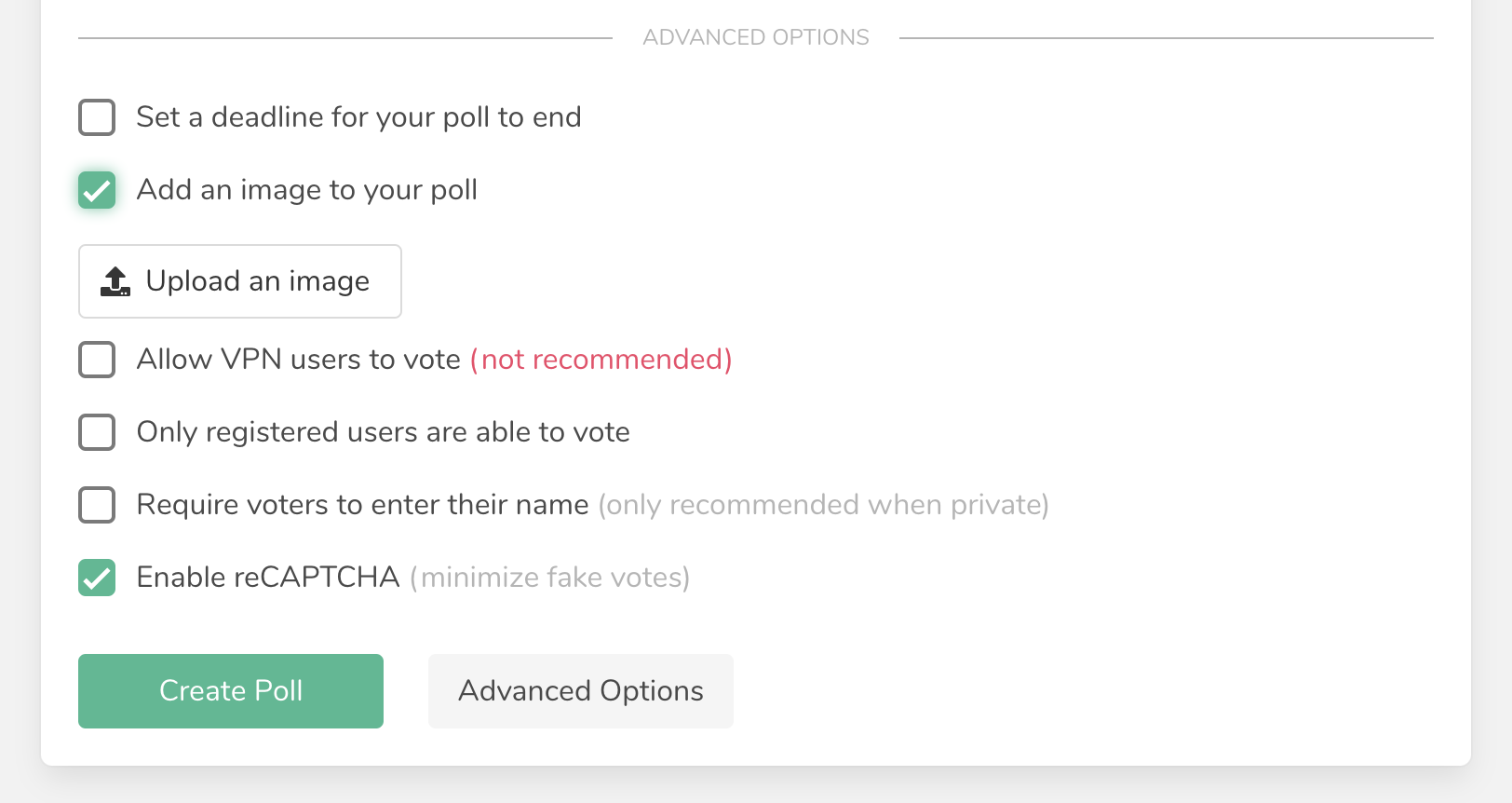 After uploading the image, a preview image will be shown. After creating the poll, the image will then be placed between the title and the answer options.