Share a live poll
How To Share a Poll With Your Live Audience
One way to use StrawPoll is to create polls with live audiences, e.g. in schools, universities or at conferences. We want to provide you with the best tools to make things as seamless as possible. Therefore, we created the "StrawPoll Live" feature. For each straw poll, you can create a simple six-digit code that can be shared immediately.
New Polls
For new polls it is quite easy to activate the live mode. Just check the option "Create a PIN code for live sharing" in the advanced settings while creating a poll.
Existing Polls
Step 1: Create a PIN Code
At the "Share This Poll" section of a poll page, there is a "Create PIN Code" button. Clicking it will open a modal where you can manage the PIN code of this poll.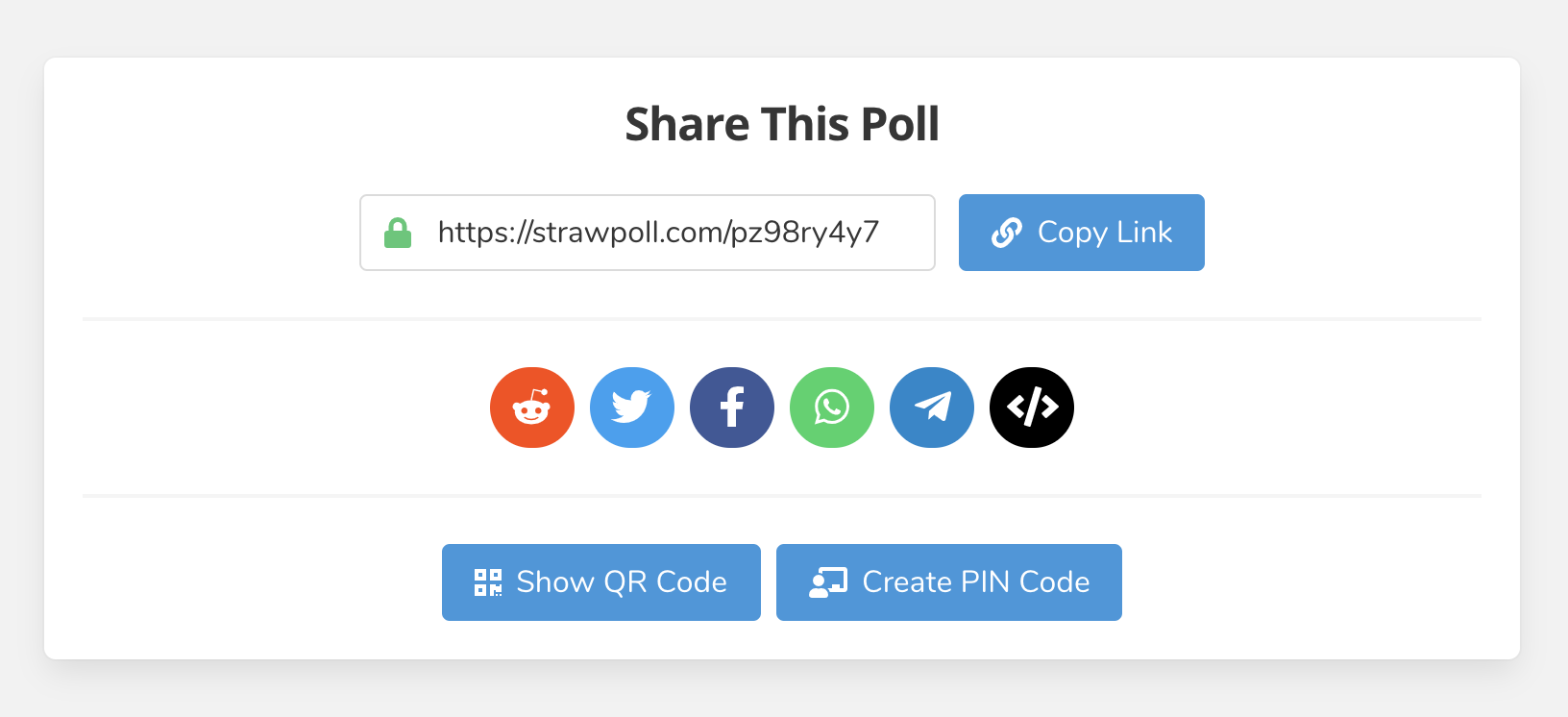 Step 2: Sharing the PIN Code
As soon as the modal opened, you can choose to generate the PIN code. The code, as well as a small tutorial, will be displayed immediately. Also, a banner will appear at the top of your voting page to help you present the PIN code to your participants.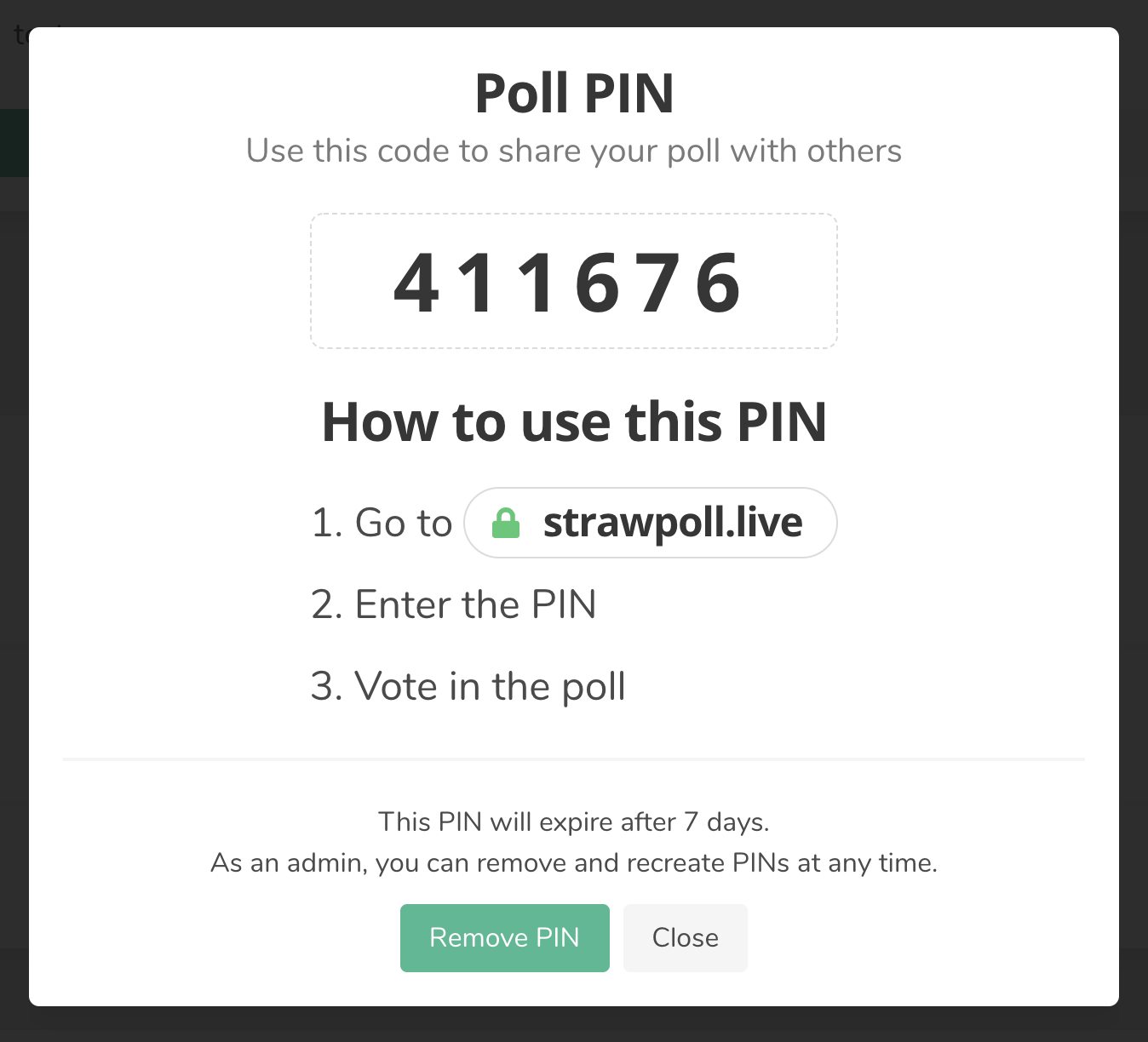 Once you have created a code, you can direct your audience to https://strawpoll.live, where they can enter the code through a simple interface to be redirected for voting.
Additional Info
PIN codes will expire after seven days. You can always recreate PIN codes to refresh their lifetime.
Having access to PIN codes will not grant any administration rights. They are just for sharing.
If some of your participants share the same network (e.g. they are connected to the same WiFi), make sure to select the "

Browser Session Duplication Check

" setting while creating a poll.
There is no limit to how many live poll you create at once. There is also no limit to the number of participants who can vote.